This guide will help you install the SSL filtering certificate for Apple mobile devices, including the iPad, iPhone, and iPod touch.
These images show iOS 13 running on an iPhone SE; if you have an iPad, or a different version of iOS, the layout and buttons may be different — but the general wording should be the same.)
Visit your domain's SSL certificate installation instruction page to download a certificate. By default, this is https://portal.cipafilter.com/ssl. Click the Download Certificate button.
A dialog will appear asking you to confirm that you want to download the configuration profile. Tap Allow.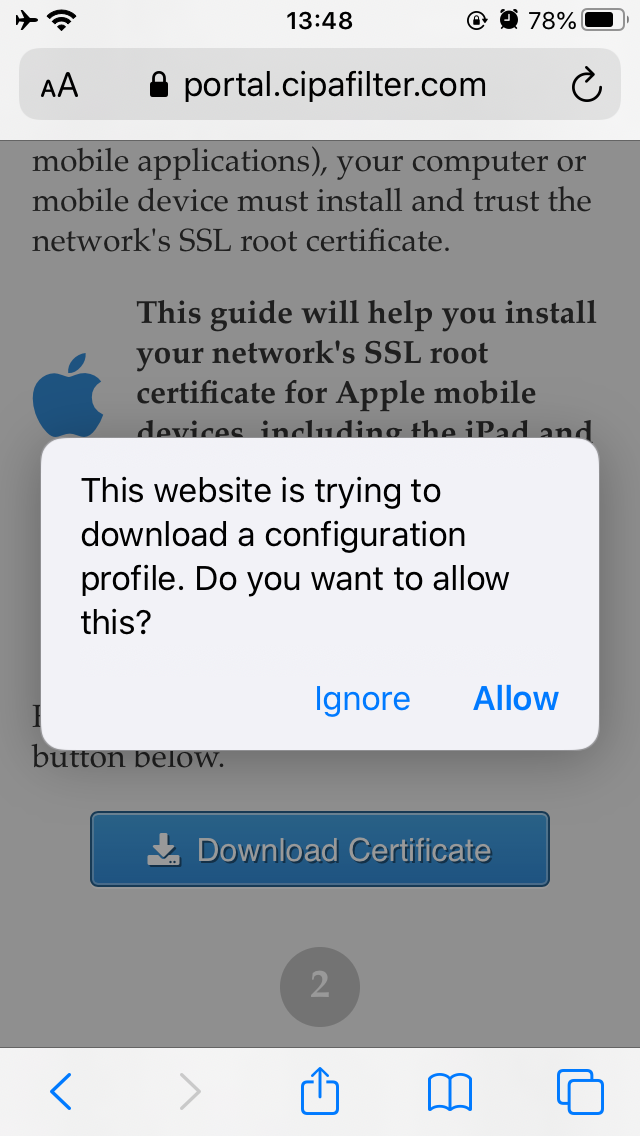 Another dialog will appear confirming that the profile was downloaded and directing you to the Settings app. Tap Close. (On some devices you may be directed to the Settings app automatically.)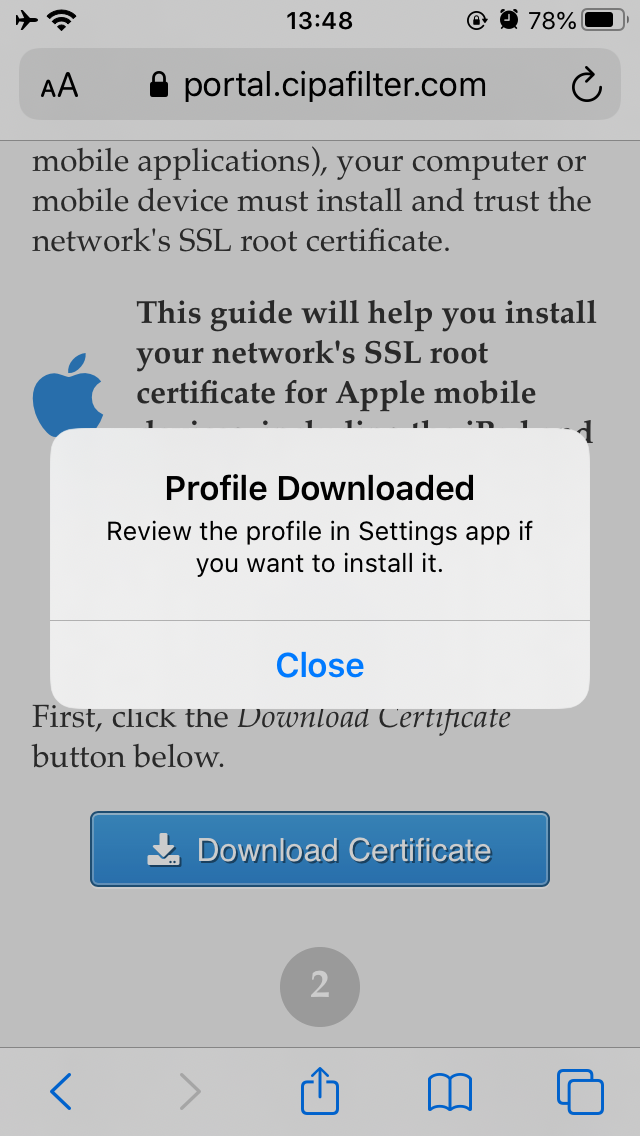 Return to the Home screen by swiping up from the bottom of the screen or (if available) pressing the round Home button at the bottom of the device. Then open the Settings app and enter the General settings. Tap Profile near the bottom of the list.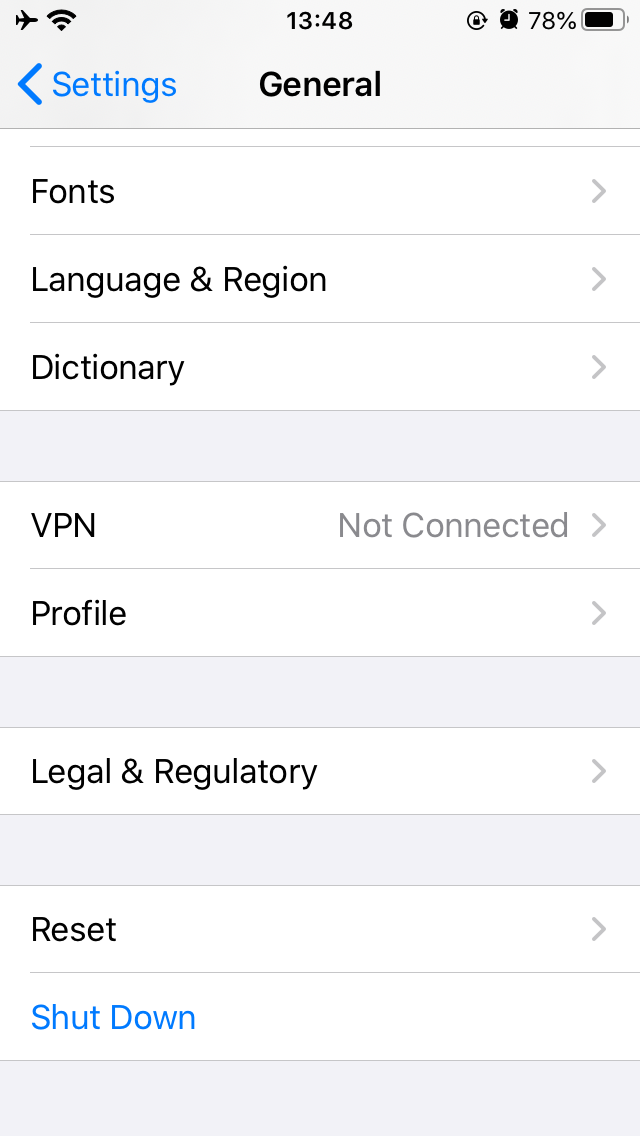 On iOS 15 you may be presented with a Profile Downloaded button at the top of your Settings app, this will take you directly to the Profile list.
Tap the Cipafilter Web-Filtering Authority entry in the Profile list. A screen called Install Profile should appear. Click Install. If you have a passcode set, you may be required to enter it. If you don't have one set, you may be prompted to create one, depending on your device configuration.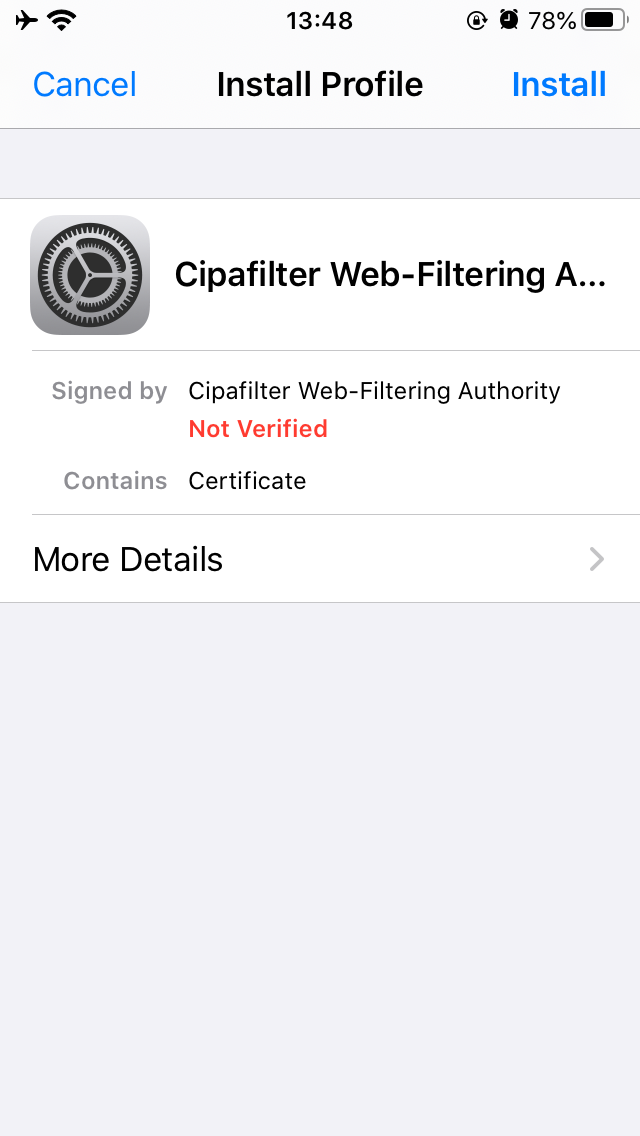 If this is the first time you're installing the certificate, you will be presented with a warning about the unverified authenticity of the profile. Read over this if you like, then tap Install. You may be prompted to confirm; if so, tap Install once more. You will see a confirmation that the profile has been installed, and that it is now Verified.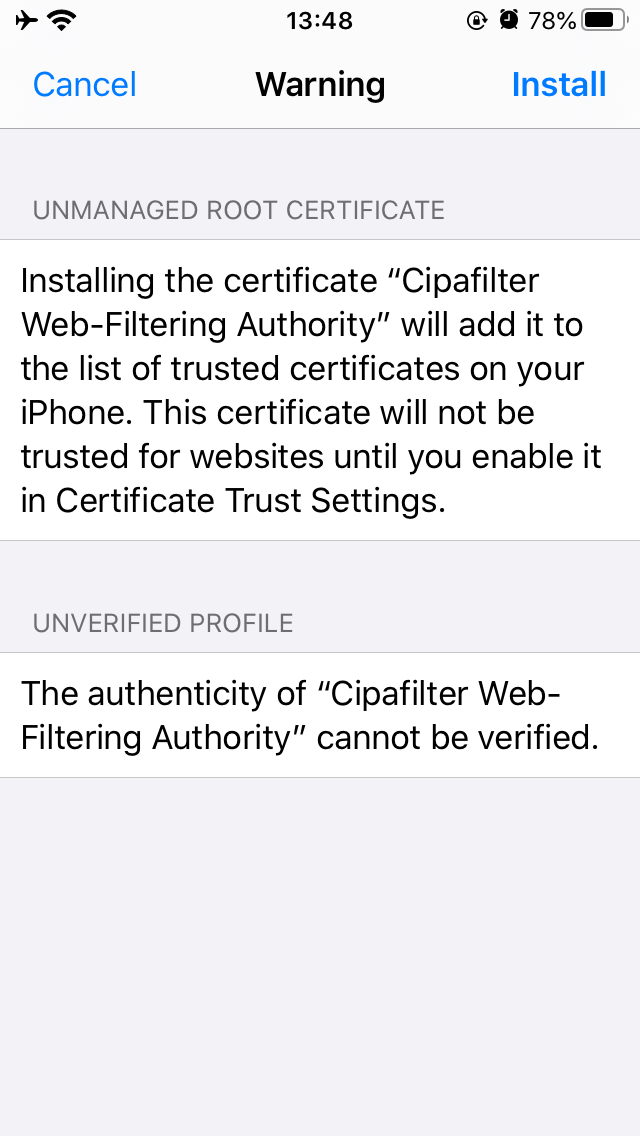 Return to the General screen in the Settings app (see step 4), then tap About, then tap Certificate Trust Settings near the bottom. Tap the switch next to Cipafilter Web-Filtering Authority in the list of root certificates. You will receive a warning that trusting the certificate may allow third parties (your administrator) to view your encrypted Web traffic. Click Continue.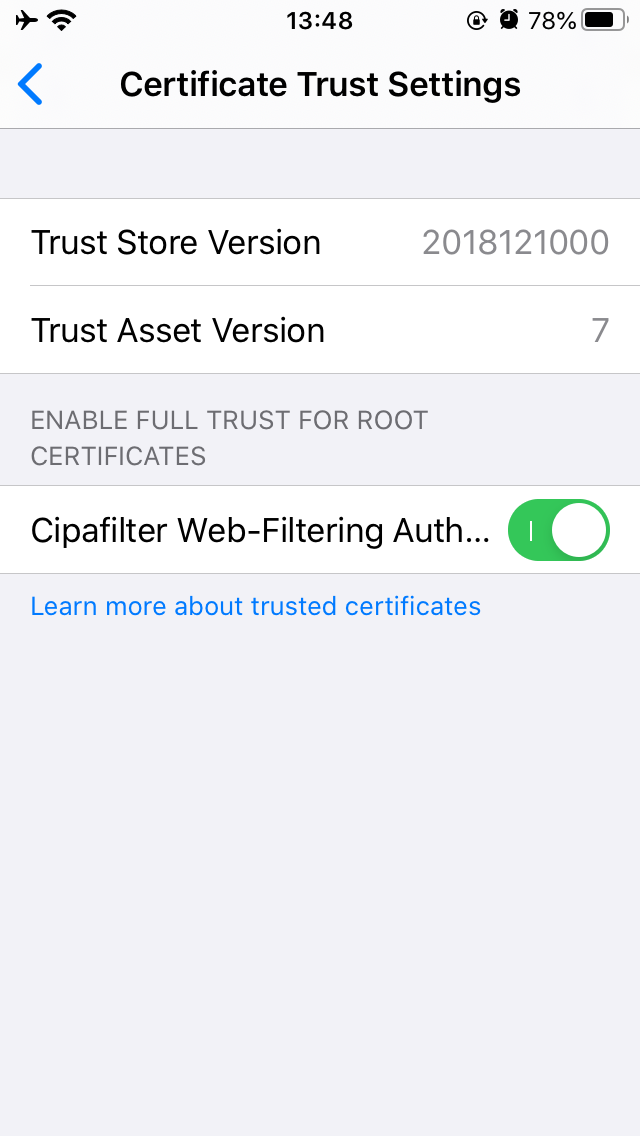 On older versions of iOS(v10 and older) the final step is not required.
Windows
Mac OS X
Chrome
iOS
Android
GPO
Google Admin Console